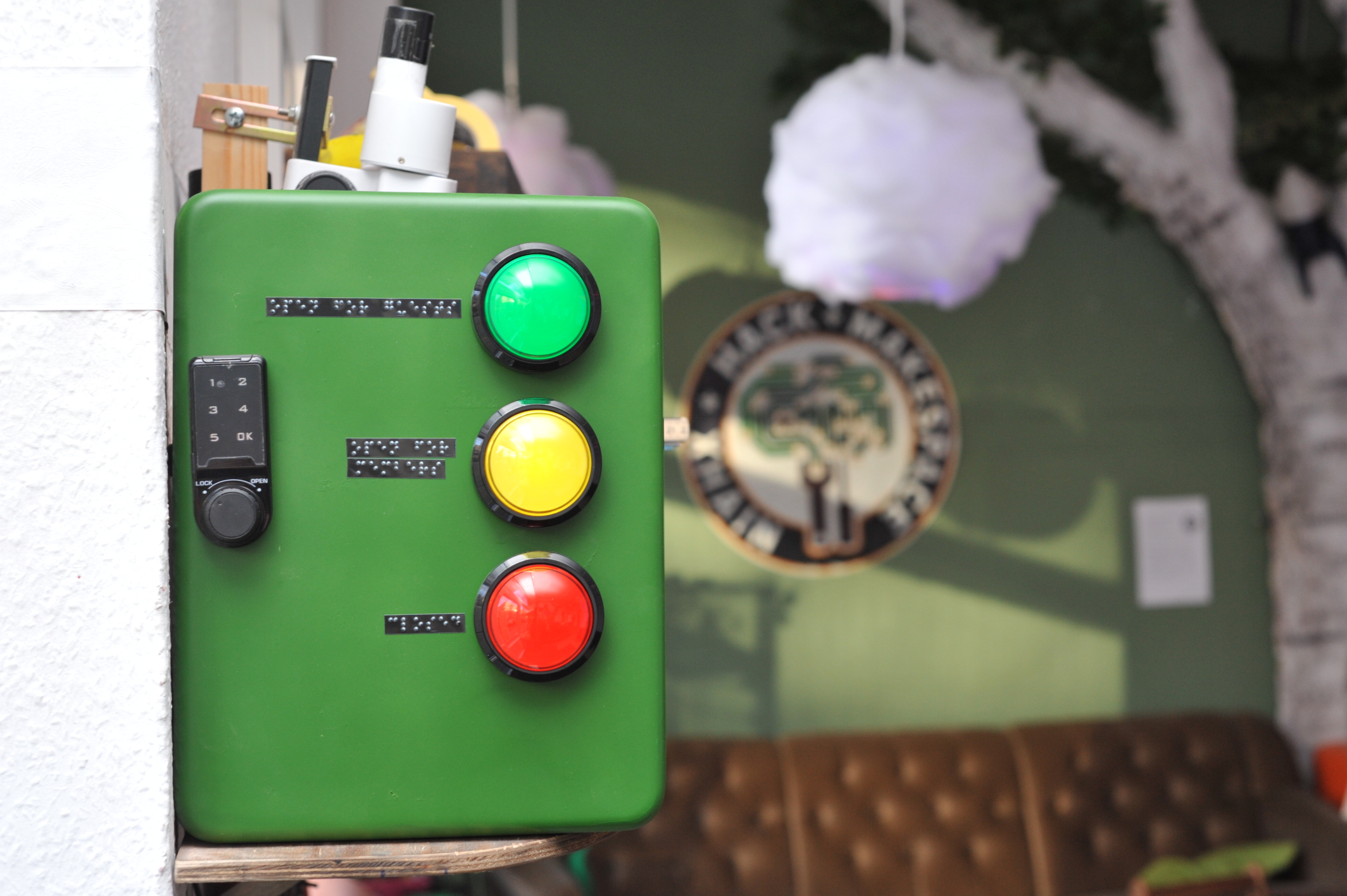 This is how we publish the current status of the space (open for guests, open for members or closed).
The status can be set with the green device next to the door with the buttons. The firmware for the ESP32 in the green box can be found here.
The state corresponds to the buttons like so:
Green: Open for guests
Yellow: Open for members
Red: Closed
The state will be posted into the chat in the #is_xhain_open:x-hain.de channel.
We have a e-paper display in our frontdoor window that shows the current status. The code for the display can be found here.