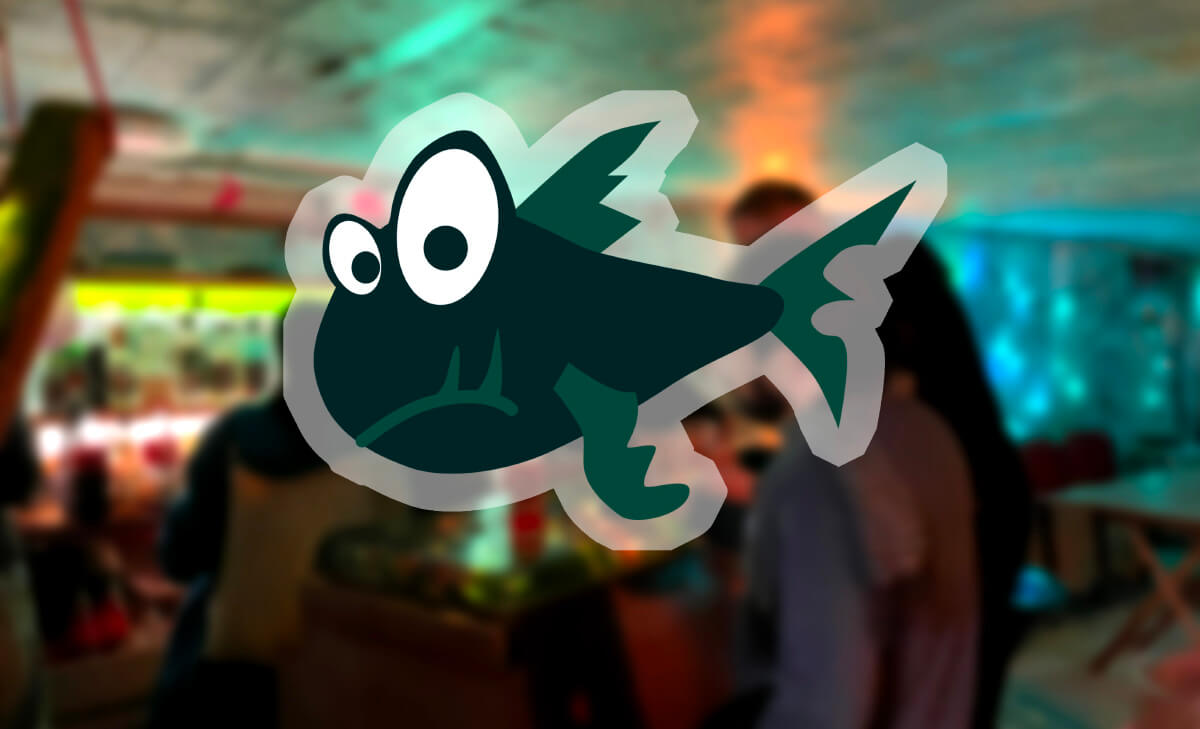 At xHain we love good drinks and we want people to share them. We have a good selection of boozy drinks, delicious cocktails and drinks to have fun together. We have a Schnappsdrosseln group that takes care of the drink-sharing.
Please be aware of contribution to expenses, so that we can continue sharing our drinks.
We have three categories of drinks:
Get together: Free drinks to share to just have fun.
Mixed feelings: Drinks perfect for long drinks, to be mixed with soda. They come with (at least) contribution of expenses of €2/4cl.
Pure souls: Good drinks to enjoy purely or in one of our pre-defined cocktails. Contribution of expenses of €4/4cl.
Rules:
Please use the measuring cup!
For serving "Pure Souls" get authorization from the "Schnappsdrosseln" before.
Just put them in the right spot of the shelf. Thanks!
Please post in the drinks channel.
You can reemburse the price of the bottle.
Only bottles with a purchase price of at least 35 Euros are eligible.
Please request access to the "Schnappsdrosseln" chat channel.
Post in the "Schnappsdrosseln" chat channel and get confirmation.
Bring the bottle to the shelf, add the corresponding sticker, and add 60 Euros to your account.
They (currently xamanu, leoe and lenny) will regularly check if the liqour shelf is ready to be used (refill ice, check if nothing is missing, etc) and try to keep an interesting selection of things to taste. Of course the rule of being able to bring your own bottle to the shelf is unchanged.
Reach out to us if you want an introduction and authorization to serve "Pure Soul" drinks.
They are also here to help if you have any questions.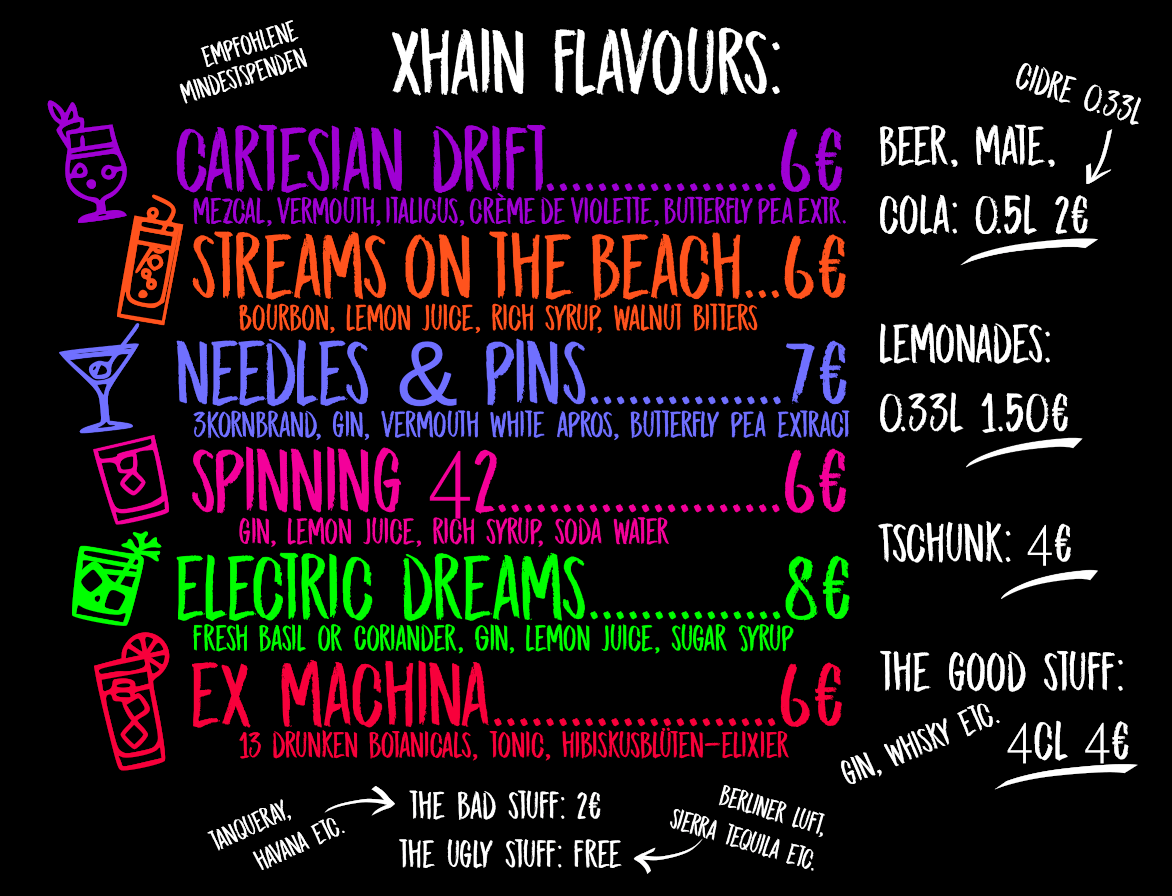 Tutorials on how to mix the drinks: https://files.x-hain.de/s/giMbW6BSm4jKGCF
We have dedicated our own longdrink/cocktail recipies, created by https://www.freytagliqueurs.de/ , to our 6 different xHain workspaces. The drinks have the same colour as their workspace, which is accomplished with natural ingredients only, i.e. no artificial food colouring is used.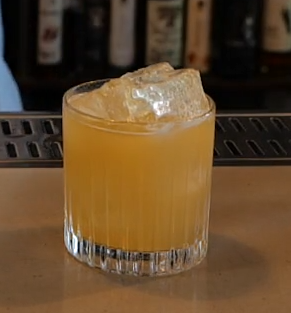 Workarea: AVX
Name: Streams on the Beach
Type: Whisky Sour
Recommended donation price: 6€
| ingredients | costs |
| --- | --- |
| 6cl Bourbon (Maker's Mark or Stork Club Straight RYE) | ca. 1.50-2.60€ |
| 3cl lemon juice | ca. 0.20€ |
| 2cl rich syrup | ca. 0.20€ |
| 1 dash FREYTAG walnut bitters | ? |
| lemon peel | ca. 0.70€ |
| ice | ?? |
| total cost: | ca. 4?? € |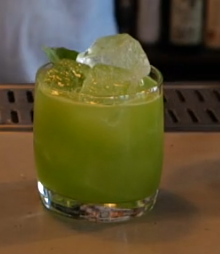 Workarea: electronics workbench
Name: Electric Dreams
Type: Basil or Coriander Smash
Recommended donation price: 8€
| ingredients | costs |
| --- | --- |
| handfull of basil or coriander | ca. 1-2€ |
| 6cl Concrete Jungle Gin | ca. 3€ |
| 3cl lemon juice | ca. 0.20€ |
| 2cl sugar syrup | ca. 0.10€ |
| ice | ?? |
| total cost: | ca. 6€ |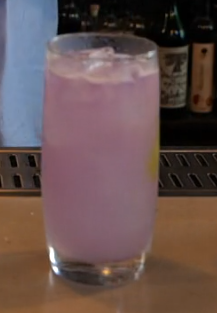 Workarea: Hobelhöhle
Name: Spinning 42
Type: Gin Fizz
Recommended donation price: 6€
| ingredients | costs |
| --- | --- |
| 6cl Concrete Jungle Gin | ca. 3€ |
| 3cl lemon juice | ca. 0.20€ |
| 2cl rich syrup | ca. 0.20€ |
| soda water (Wasser mit starker Kohlensäure) | ca. 0.10€ |
| ice | ?? |
| total cost: | ca. 4€ |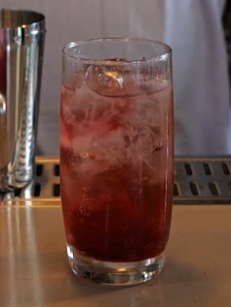 Workarea: Maschinenraum
Name: "Ex Machina
Type: hip tonic
Recommended donation price: 6€
| ingredients | costs |
| --- | --- |
| 4-5cl 13DRUNKEN BOTANICALS | ca. 2.60€ |
| Tonic | ca. 0.50€ |
| 1-2cl Hibiskusblüten-Elixier | ?? |
| ice | ?? |
| total cost: | ca. 4 € |
Workarea: 3D-Lab
Name: Cartesian Drift
Type:
Recommended donation price: 6€
| ingredients | costs |
| --- | --- |
| 3cl Mezcal | ca. 1.30€ |
| 3cl Vermouth White Sweet | ca. 0,60€ |
| 3cl Italicus (bergamot liqueur) | ca. 1€ |
| 0.75cl Crème de Violette | ca. 0.20€ |
| evtl. butterfly pea extract | ?? |
| ice | ?? |
| total cost: | ca. 4€ |
Workarea: sewing corner
Name: Needles & Pins
Type: Vesper Martini
Recommended donation price: 7€
| ingredients | costs |
| --- | --- |
| 3cl 3Kornbrand | ca. 1.30€ |
| 3cl Concrete Jungle Gin | ca. 1.50€ |
| 3cl Vermouth White Apros | ca. 1€ |
| Butterfly Pea Extract | ?? |
| lemon peel | ca. 0.70€ |
| total cost: | ca. 5?? € |
classic hackers cocktail
Recommended donation price: 4€
| ingredients | costs |
| --- | --- |
| 5-10cl Havana Rum | ca. 1-2€ |
| 15cl Mate | ca. 0.50€ |
| 1 Limette | ca. 0.30€ |
| 2TL Rohrzucker | ca. 0,05€ |
| Crushed Ice | ?? |
| total cost: | ca. 3?? € |