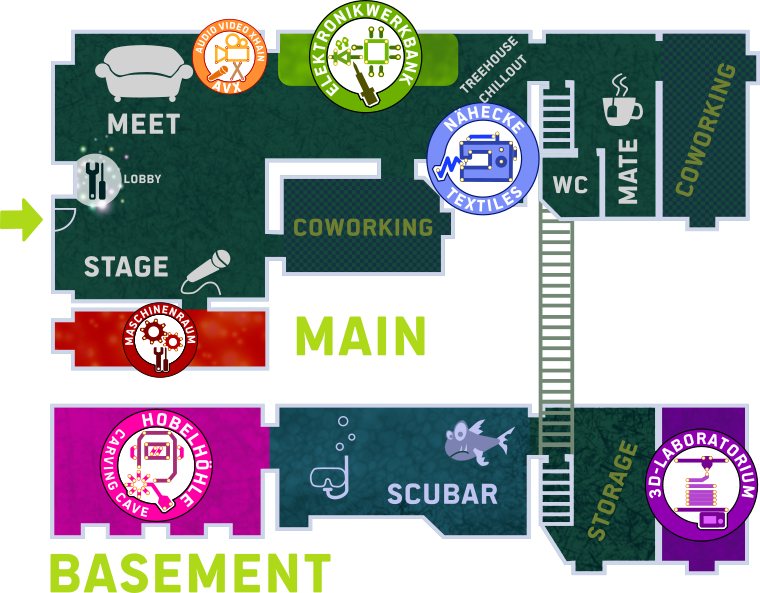 At xHain we have marked different workareas with different colour-codes. Bigger objects will be marked with a sticker (colour logos), smaller objects with coloured paint. The reason for the markings is simple: using expensive tools for the wrong purpose damages the tools and makes them unusable for their intended purpose.
Our tools are colour coded and may only be used in that specific colour coded work area and for their intended purpose!
If you use a tool for the wrong purpose or in the wrong area, you might damage the tool and you're violating our space rules. Examples:
Using a ("blue") fabric scissors for cutting paper ("white area") makes the scissors useless for fabrics. (FYI: good textile scissors cost around 30-60EUR each!).
Using expensive "green" pliers for working on your bicylce ("white or pink area") makes the pliers useless for delicate electronics.
If you can't find the right tool in a specific workspace, please contact the person responsible for that area. They will take care of replacing or purchasing it.
We have machines and tools that may NOT be used, unless you have received personal instructions from an authorised instructor. They are marked with an "authorization required" sticker.
xHain cannot be held liable for any damages or losses of private property. Please label your private property with the above sticker, and write your rocketchat name or contact details on it, and store it in your member box. If it doesn't fit, take it home! We provide a large memberbox for temporary storage of larger materials or tools for up to one month. They must be labelled with your rocketchat name or contact details and the date(!) of the storage.
Any clutter, old or unlabeled stuff will be removed without warning.
Please be aware of this space rule: nametags on materials outside of member boxes do not count!
If you find materials with name tags in general supply areas (e.g. acrylic plates by the lasercutter), you may remove the label and use the material (please feed the piggybank anyway).
General inquiries contact: Nobody
This is the main area where meetups happen and people hang out. The tools at the lobby workbench are for general purposes and require no special knowledge or authorisation.
Tools that can be found here include:
screwdrives
pliers
tape
different glues
hot glue gun
pens
staplers
hole punchers
...
The screen for the projector and the projector itself are both remotely controlled. The remote controls can be found on the wall by the stage.
See this for more https://wiki.x-hain.de/en/Maschinen/AVX/projector
General inquiries contact: @danimo, @leszek
AVX means audio/video equipment at xHain and is intended to be used for video live streams and recordings. This equipment is not intended for general purposes, so do not touch anything. You can find more details about our equipment on the separate AVX page.
If you want to listen to music, connect your phone via bluetooth to the bluetooth receiver (BT4863B). Do not(!!) touch the volume sliders on the mixer!
Contact us if you want to use our equipment to record a video.
General inquiries contact: Nobody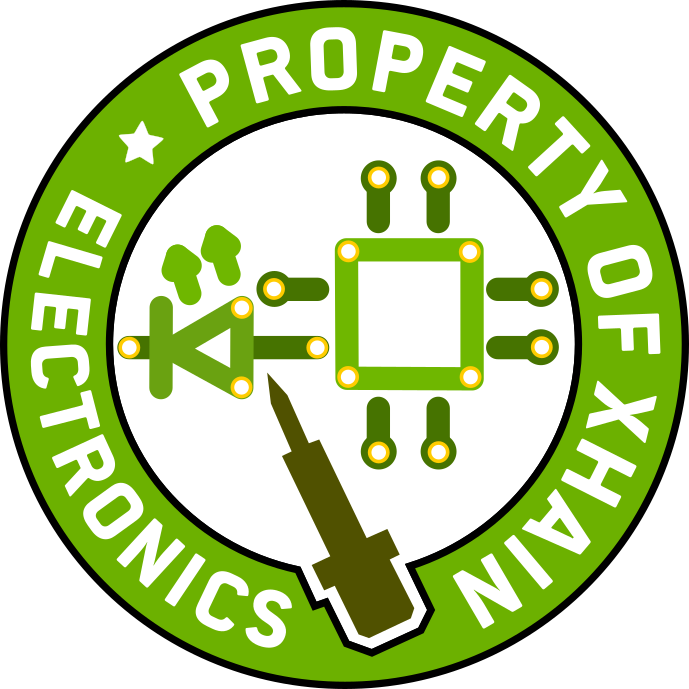 General inquiries contact: Nobody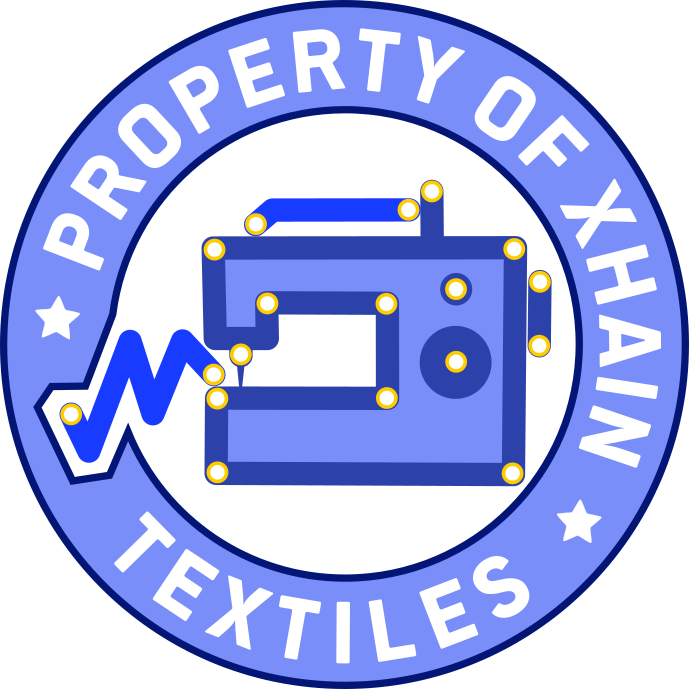 Other tools:
scissors and knives for textiles
iron & ironing pad (Bügeldecke)
bobbins
pins & pin cushions
various fabrics
various threads
General inquiries contact: Nobody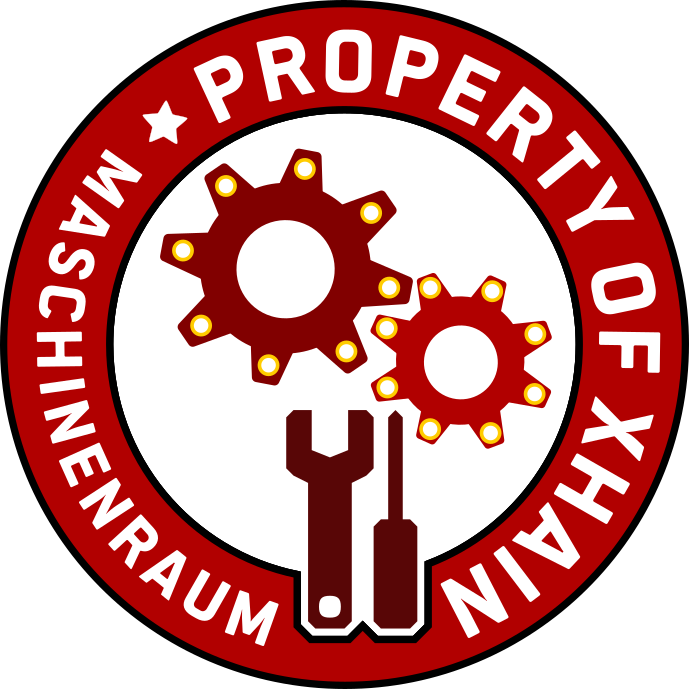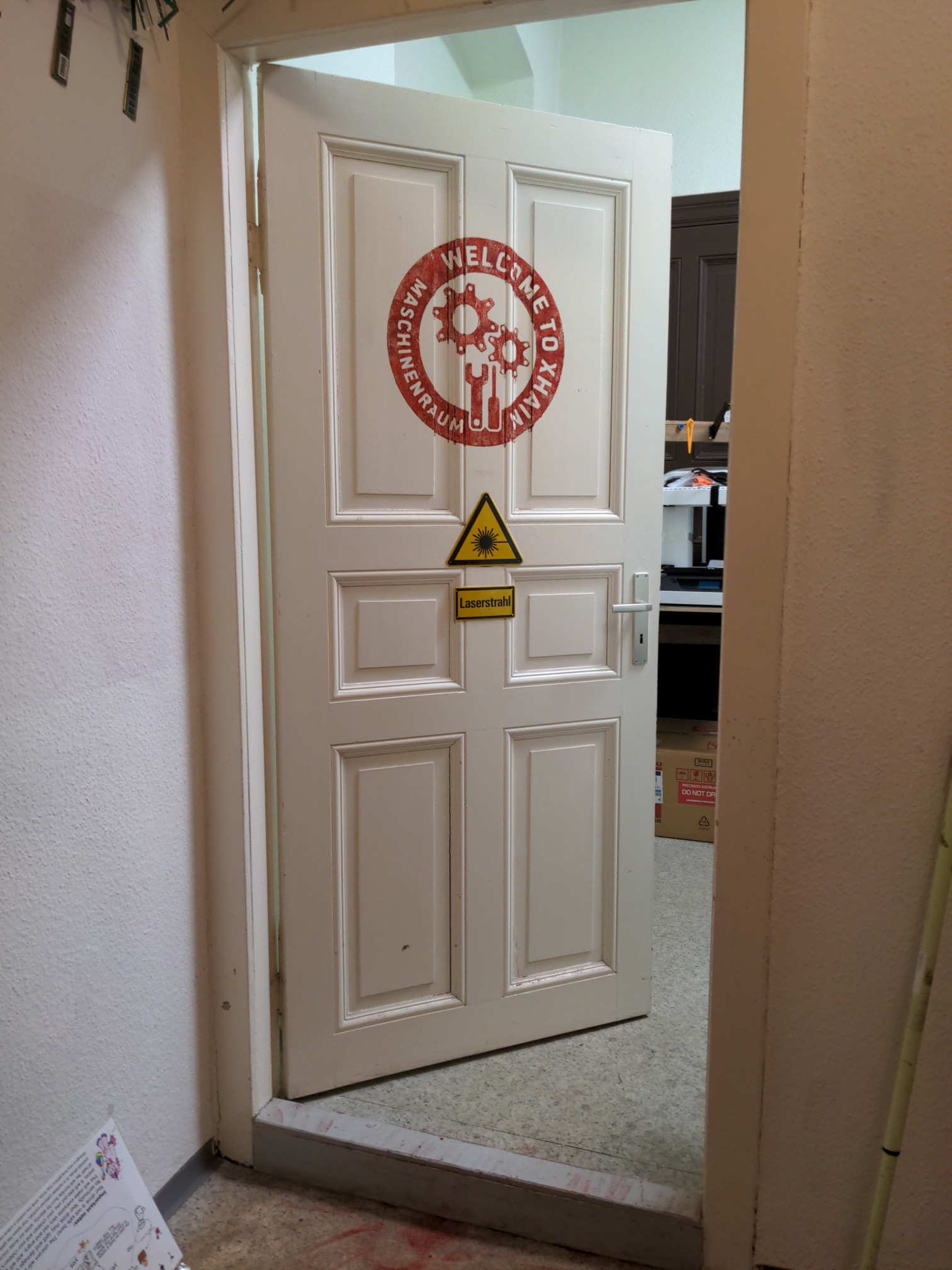 For various reasons there are some tools in this room that technically belong to other colour-coded workspaces.
General inquiries contact: Nobody
General inquiries contact: Nobody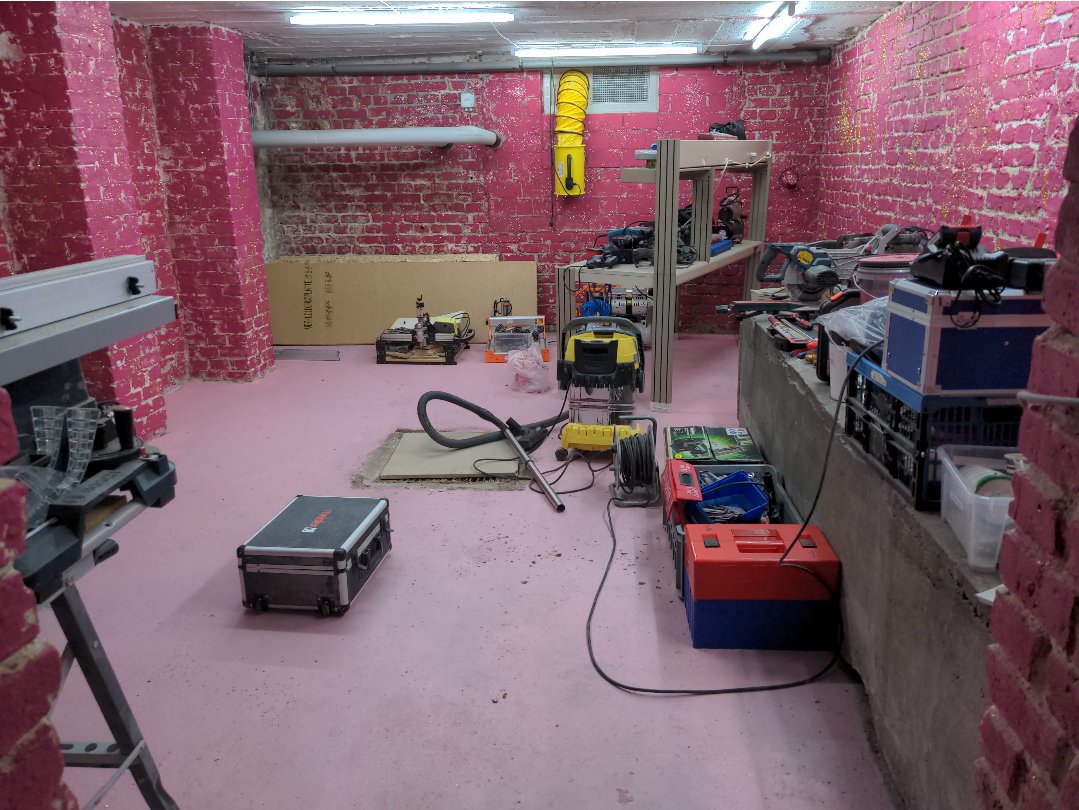 The room itself may only be entered with a member that has received personal safety instructions for this room.
All tools and equipment may only be used after having received personal safety instructions for this room. The following machines require separate instructions:
Some areas have no special colour codes.
¶ kitchen and bathroom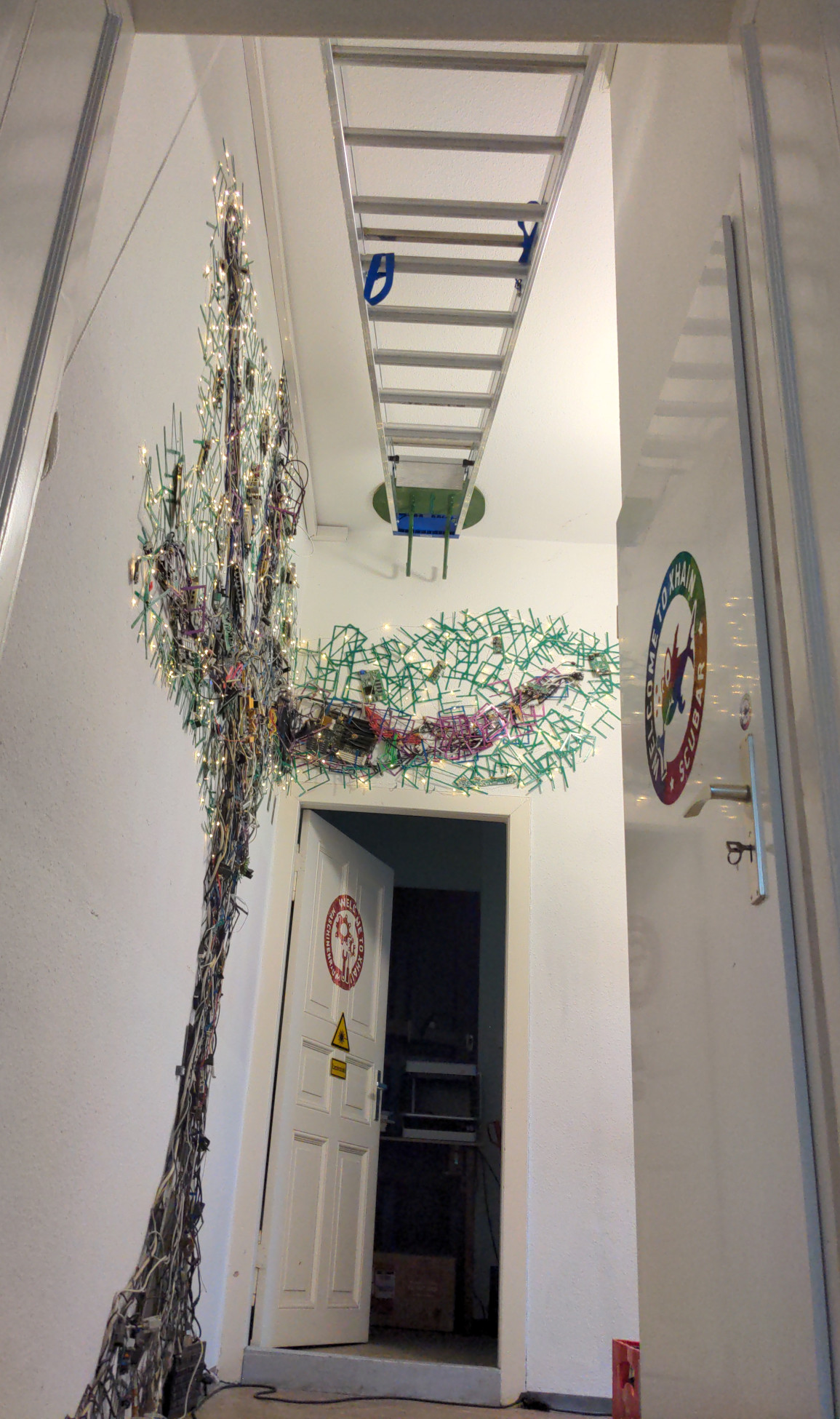 There is a large ladder stored under the ceiling in the hall of the kitchen. Do not remove or mount it without having been shown how to do so safely.
Currently there are some chemicals, spray paint and more stored in the bathroom corner.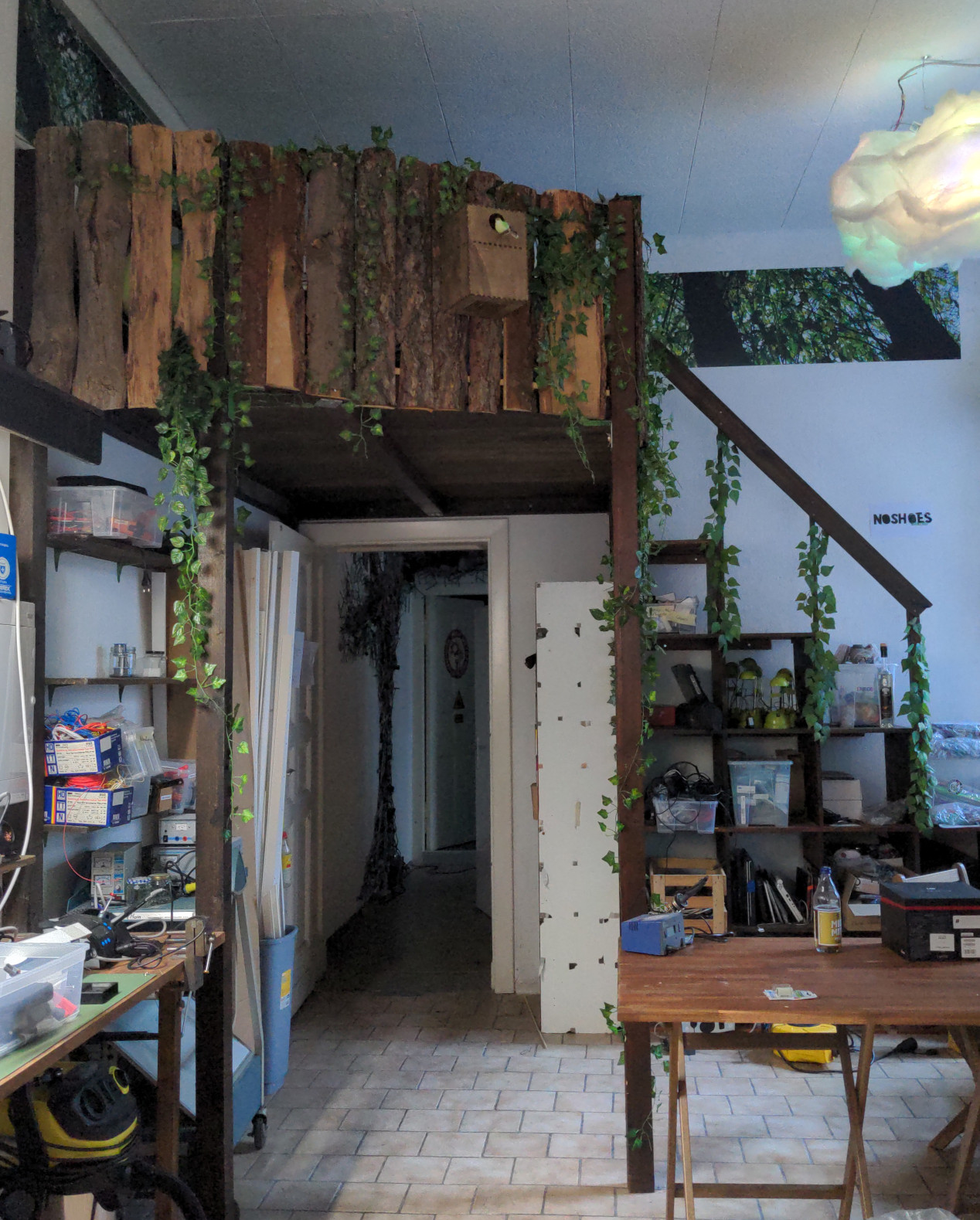 Our "treehouse" is located above the door leading to the kitchen and can be accessed via the stairs next to the textiles corner. Upstairs the matrasses and pillows will invite you to hang out or play some games.
Please be aware of our space rules: Sleeping at xHain is strictly prohibited!
This is our party room