New to xHain hack+makespace? More info on our website.
Are you a new member? Find the most important info here and read our space rules.
xHain is a hack+makespace in the heart of Berlin, Germany. You can drop in on our open monday nights from 18h until late at night at Grünberger Str. 16, 10243 Berlin.
Current restrictions
We're following the current 2G+ rules that can be read here, with all it's exceptions. Please wear a mask whenever you're inside, except while eating or drinking. https://www.berlin.de/corona/massnahmen/oeffnungsmodelle-g-regeln/
We have colour-coded our workareas and equipment. You can find more information here.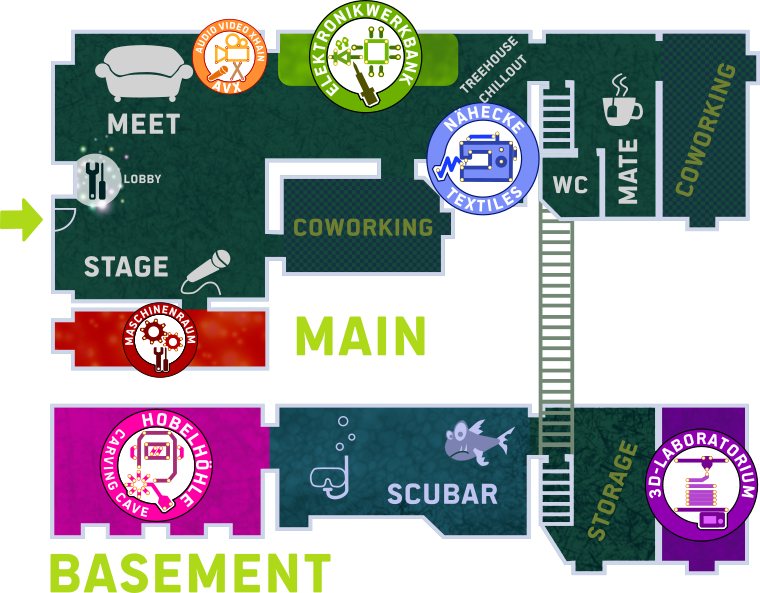 We have a member meeting every Wednesday at 20:30 on Big Blue Button.
Currently our meetings are online. The link will be sent out on the xHain Rocket Chat #general and #reboot channels before the meeting.
Minutes from each meeting are posted on this wiki (search for "minutes"). You need to be logged into the wiki, and in the Members group to access them, reach out to @urawn in RocketChat if you aren't in the Members group.