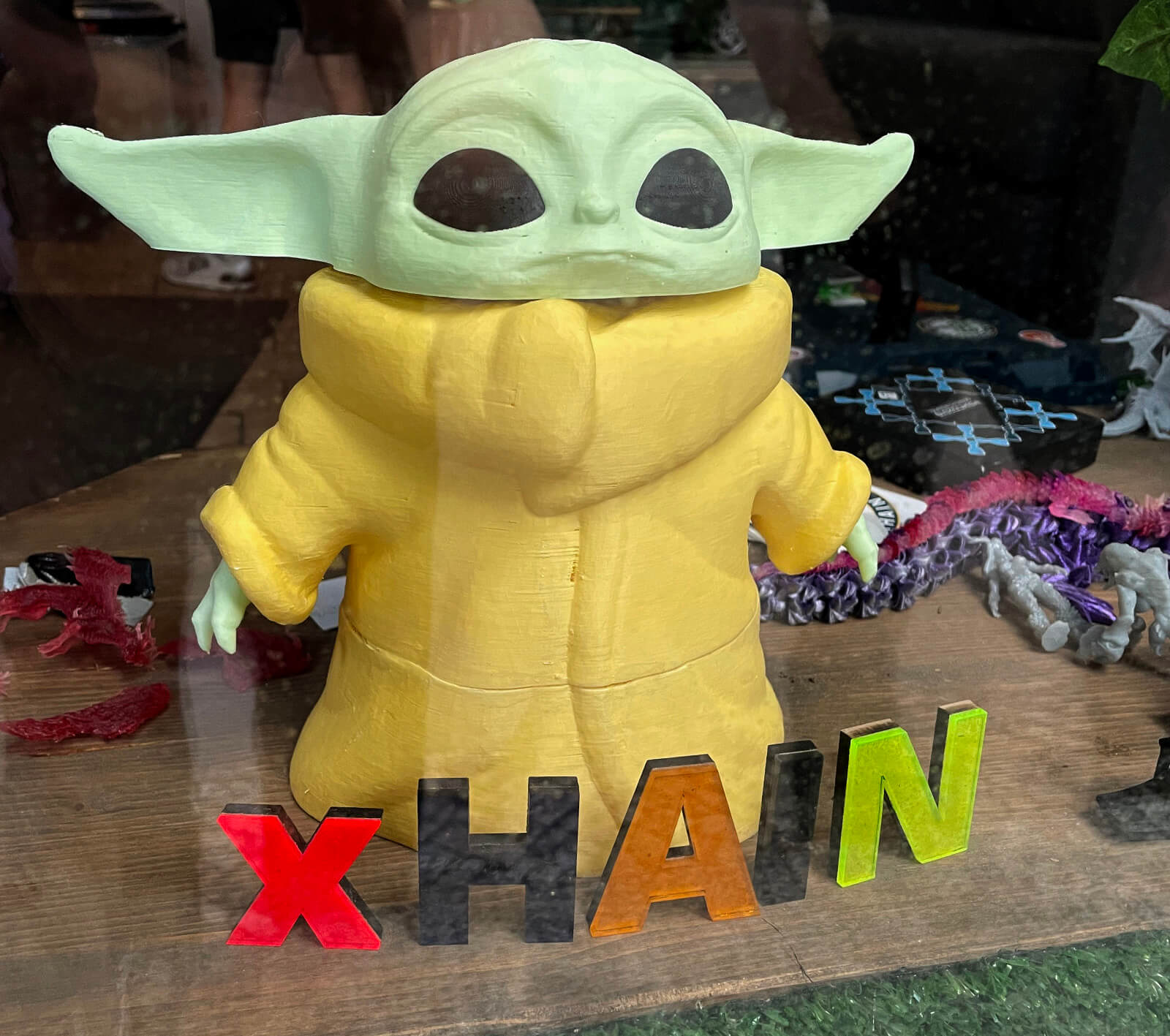 Welcome to xHain, may the power of trees be with you \o/
xHain is a hack+makespace in the heart of Berlin, Germany. You can drop in on our Open Monday night from 18h until late at night. Find us at Grünberger Str. 16, 10243 Berlin.
xHain Hack+Makespace is a physical space with a supportive community. We are welcoming to all with an inclusive mindset. We all benefit from shared resources. Through individual and collaborative projects, we encourage all to explore what each finds enjoyable, meaningful, and fun. The possibilities for growth are diverse and rewarding. We teach, we share, we learn.
---
We want xHain to be a welcoming place to everyone. xHain is a community of people interested in technology, net politics, hackers, makers and much more. It is not important how much experience you have or how much you can contribute, but whether you are interested in these and other related topics such as coding, electronics & soldering, woodworking, lasercutting, CNC milling, 3D printing, textiles & sewing, etc. Concerns about "not belonging", not being a hacker or maker (yet) or having special needs should not prevent you from feeling comfortable with us. Even if you are introverted or shy, most of the members are friendly folk you can easily talk to at any time. If you are looking for a personal contact, then xRoots are here for you!
We don't care if you're a member or a newbie: We would like you to feel comfortable at our space. Our most important space rule is this:

We take inclusivity very seriously and hence have put together an Awareness Team as well as our xRoots mentors as personal contacts for you.
xHain hack- and makespace is located on the ground floor. We have a small ramp for the front door available upon request. Unfortunately our toilet is not yet accessible for wheelchairs, we (currently) lack the financial means for the reconstruction work that would be necessary. We're very sorry about this
The electronics workbench is elevated and mounted on the wall and is wheelchair accessible. We do not have an elevator and unfortunately the basement is only accessible via stairs. If you have special needs, please send us a message or talk to us, we are always eager to remove barriers wherever we can.
You can find more info about our physical space and a floor map.
xHain was founded by Felix Just in May 2016 and has been recognised as a non-profit UG since 2020. xHain sees itself as a do-ocracy and lives from the commitment and ideas of its members. This means that members choose and carry out their projects independently.